Cozumel x OOTD
Our final stop on the week long seafaring adventure was Cozumel. For this leg of the journey, we set up a private tour with a local company to make good use of the short duration of our stay. Our guide was Javier Lope, a very easy-going guy who knew exactly what we would appreciate most on the island. We started the day with a special request from myself: my significant other's father, Sergio, passed away from brain cancer. He was a beautiful man who gave unconditionally to others and used his incredible skill at tennis to teach the young and the old. Sergio was from Mexico City and I could never quite connect with his love of pan dulce (a Mexican treat that comes in various forms comprised of bread and a sweet glaze or sugary topping).
I made a request for Javier to stop at the best bakery he knew in town so that I could eat pan dulce in the name of our dearly departed Sergio. As a last bit of closure, and in hopes of trying to connect with my future father-in-law in the afterlife, I bought myself a pile of hot and freshly baked Mexican treats. The baked goods were delicious. I transported myself to a possible time where I might have been a tiny tot, playing in the heat of midday, running home to fill my growing bones with something delicious grandma had been cooking all day. However, in the back of my mind I secretly yearned that mom or dad picked up something less nutritious. I burst through the front door and straight into the kitchen where a tower of pink glazed glittery sugared powdered confections awaited in a slightly crumpled brown bag. Nothing can momentarily have made a youthful soul happier. Now the only hurdles to face where convincing my parents to eat these sweets before dinner, and getting to choose my favorite before your grabby younger brother (Alberto) guilts you into giving it away. I imagined these were the unspoken memories tied to the famous beloved dessert of Sergio Rivas.
Once we finished our breakfast we let Javier take the lead and start the official tour of the island. Our first stop was at a local market where I was able to buy gorgeous traditional Mexican embroidery. The colors were bright, the food was fresh, and the locals were buzzing throughout the market. It was clearly a market for the inhabitants of Cozumel and less of a tourist trap. We got along just fine with Javier, as he was on the pulse of the local scene and was able to provide an authentic experience.
After the the wonderful experience at the market we headed to KAOKAO, a Mexican chocolate factory. Nothing makes my heart skip a beat like supporting local businesses, let alone the most noble edible art form of handmade chocolate. Upon entry into the chocolate shop, we sanitized our hands with chocolate scented sanitizer and made our way to the chocolate tasting. Every single person working there was as sweet as the chocolate they sold, so you can imagine it was truly an immersive experience. To name a few, we had cactus chocolate, chili chocolate, cocoa nibs, and true white chocolate. Something I was able to learn about white chocolate is that most of the time it is not 100% pure. When white chocolate is made, it is made as a chocolate derivative from the melting of cocoa butter from the cocoa bean. Many companies will use some cocoa butter and mix it with other oils such as vegetable or coconut oil to cut the costs. In essence, I was probably tasting white chocolate for the first time. Everything sold by this company is single source and they pride themselves on using only natural ingredients, which is easily discernible from the love you can taste in each melty molecule.
Our next stop on the island was an unexpected treasure that I wish to share with the world. Few people in this life, upon meeting them, give you an instant sense of love and comfort that make you forget how far away from home you really are. Felipe Nery Solis is Cozumel's heart and soul: he is the artist behind the many traditional Mayan concrete sculptures you see around the island. As we traversed to the other side of the island we stopped at his studio/home and out came Felipe with a warm smile and eagerness to welcome you to the birthplace of all his most precious art pieces. He also has an extensive area dedicated to his wood sculptures where I fell in love with a Jaguar head I had to take home. I bought several pieces directly from the artist and truly wished I could spend hours or even days getting to know him. Unfortunately even if that was possible, my poor Spanish-speaking skills would not have allowed me to truly connect with such an incredible person. I urge anyone who is in Cozumel to visit him. Regretably, we were running out of time on the island and had to proceed to the Eastern coast of the island for much awaited treasures.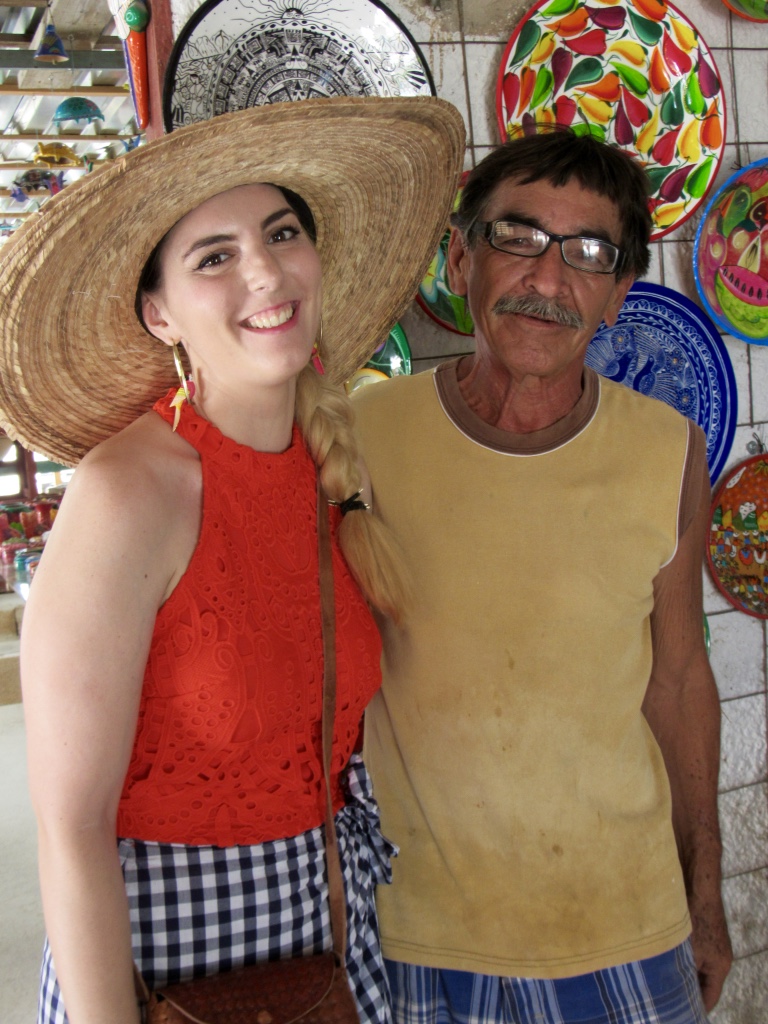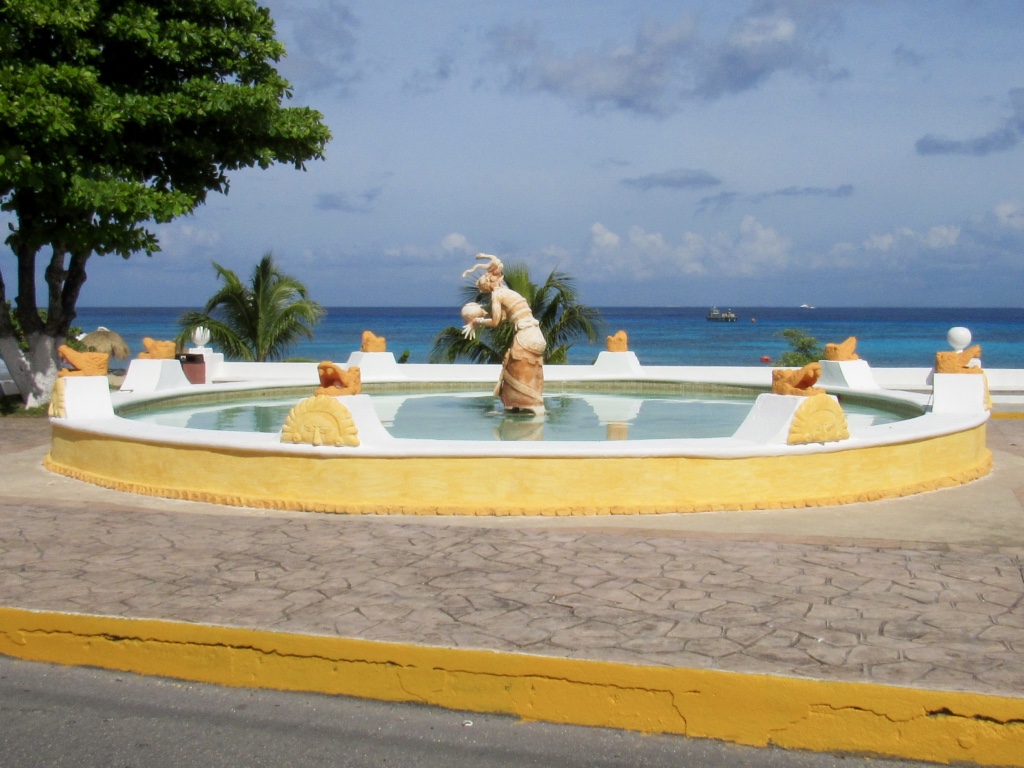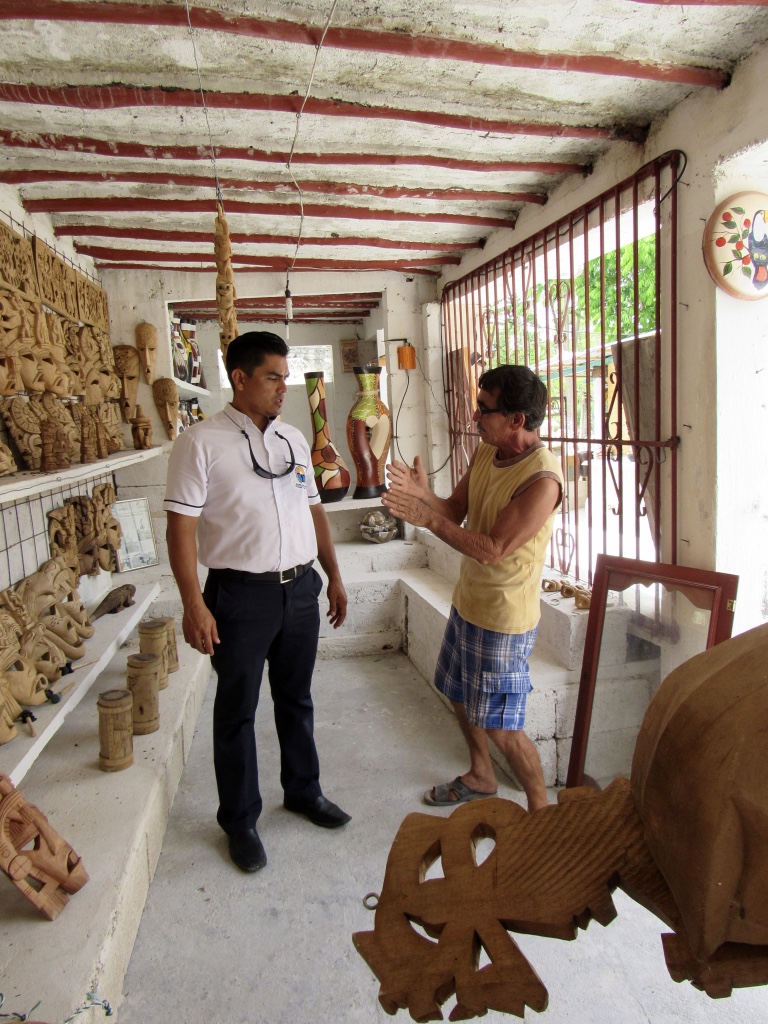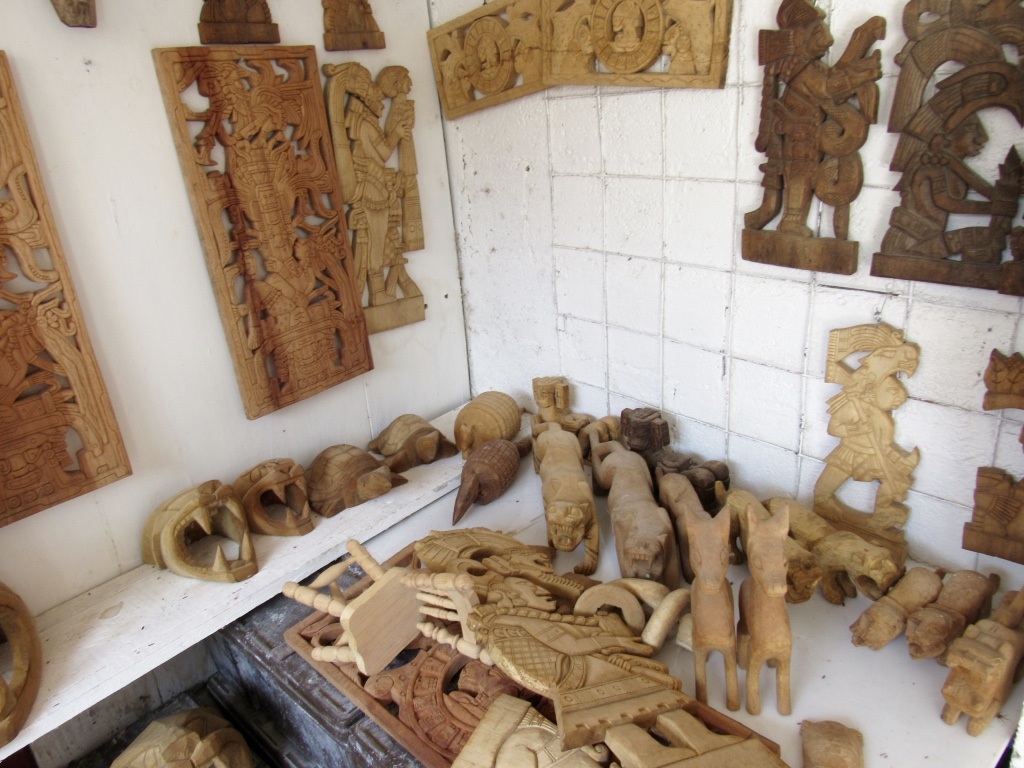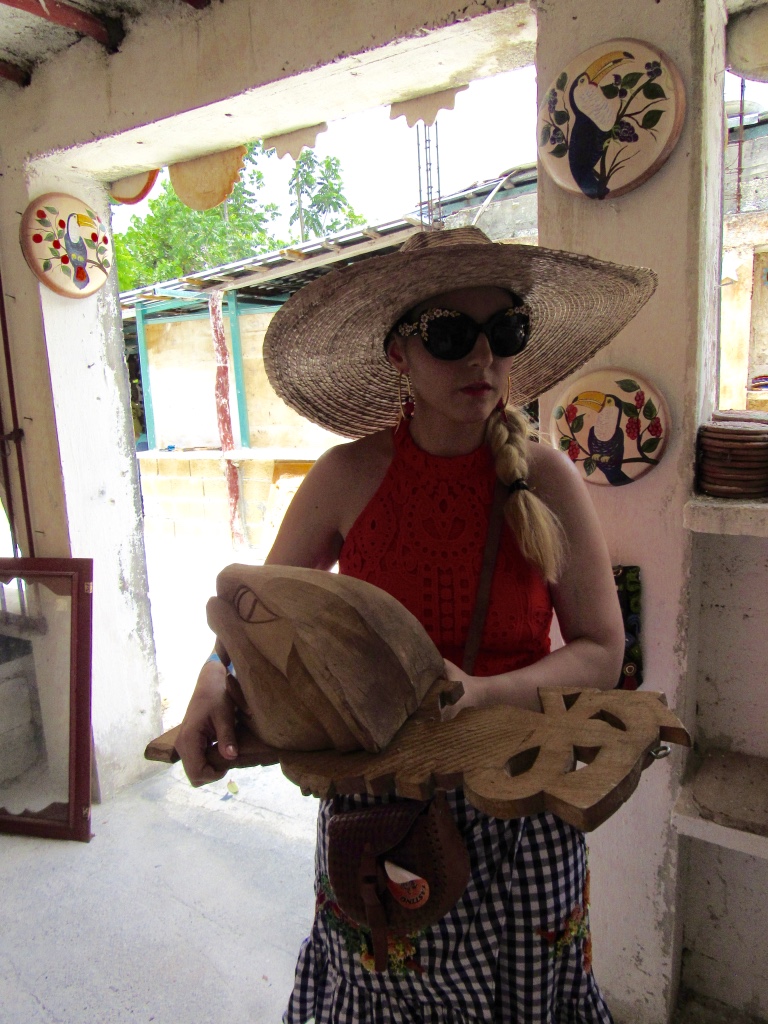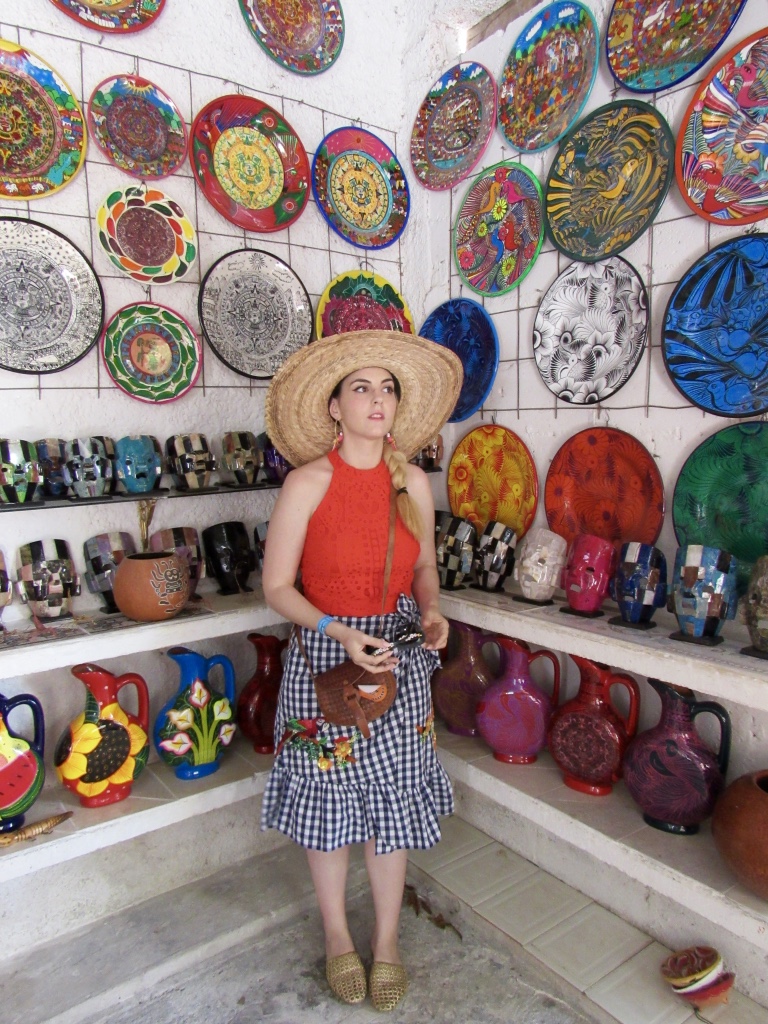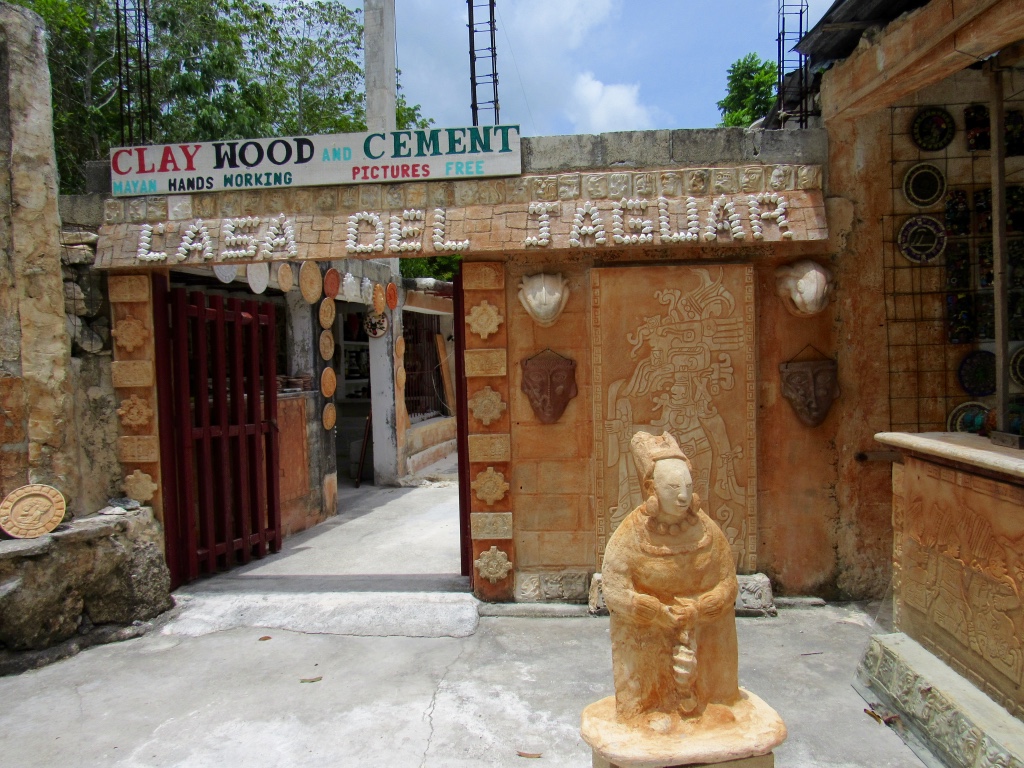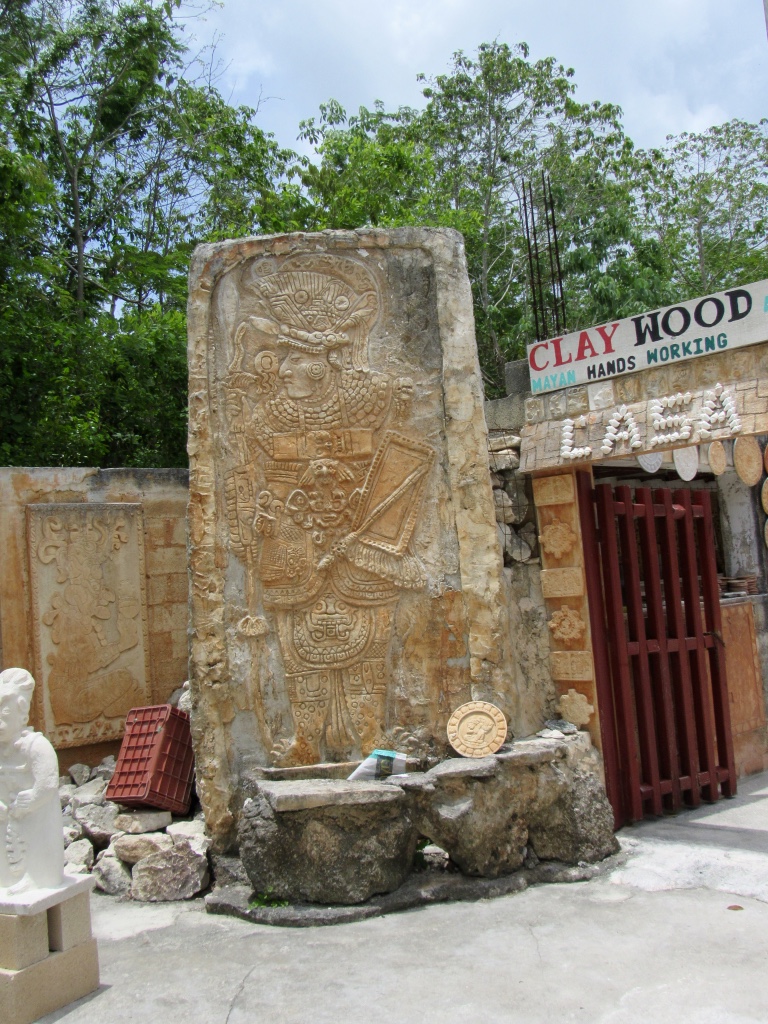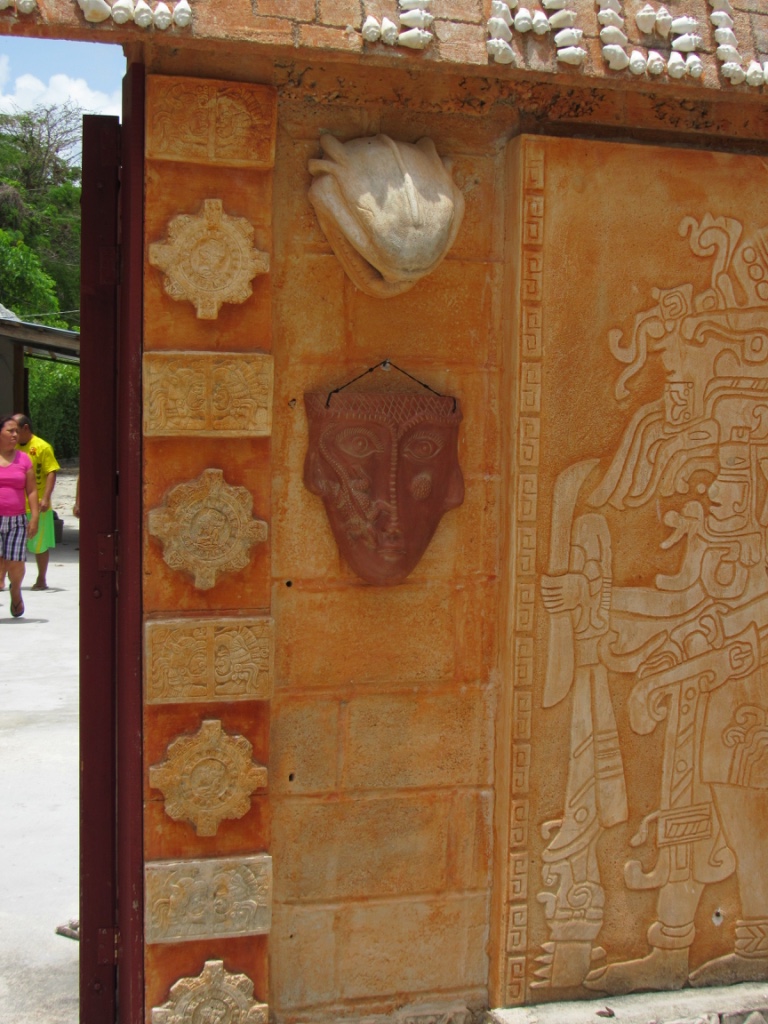 On Cozumel's rugged East Coast is an eco-friendly hotel built on the only cliff on the island. Ventanas al Mar is a place of beauty. The hotel practically drips with tropical vegetation into the beach belo, and there is an ocean view from all of the rooms at the hotel. As we climbed to the hotel bar, I had the sensation I had to keep this place a secret, as member of a society that protects such outer-worldly gems. It was like knocking on the correct combination of bricks to enter Diagon Alley, the hotel would only reveal itself to those who are worthy. My lungs were salty with ocean air, my heart was beating with the crashing of every wave, and my toes were warmed with the solar-charged white sand. Utter alignment, utter peace.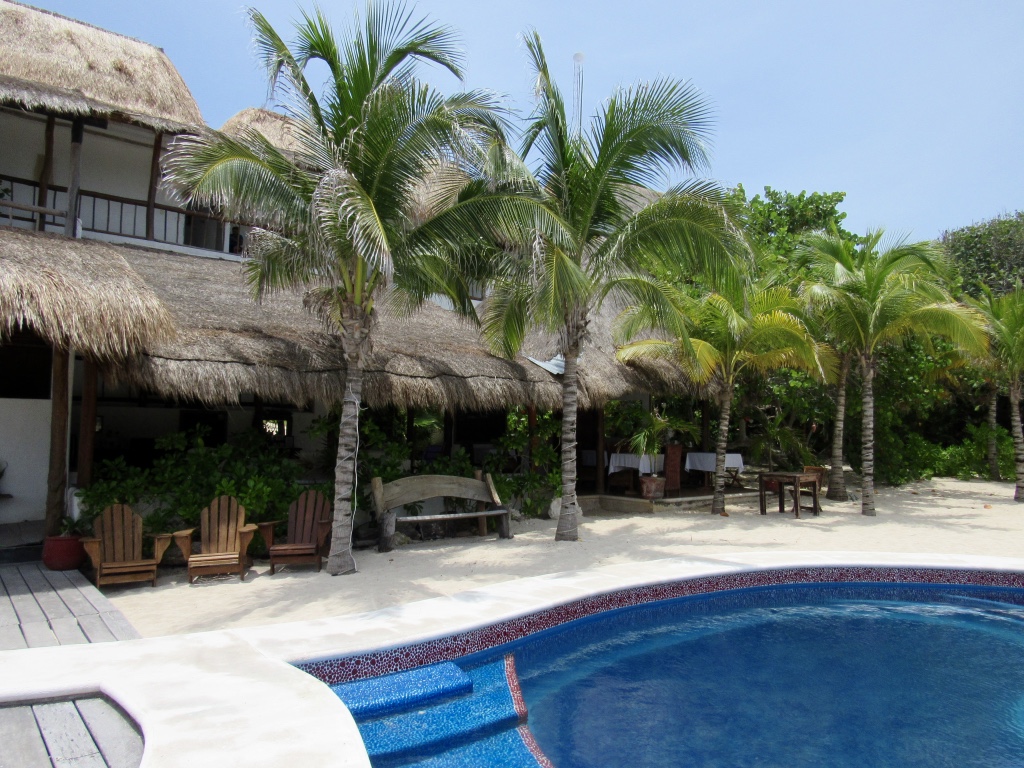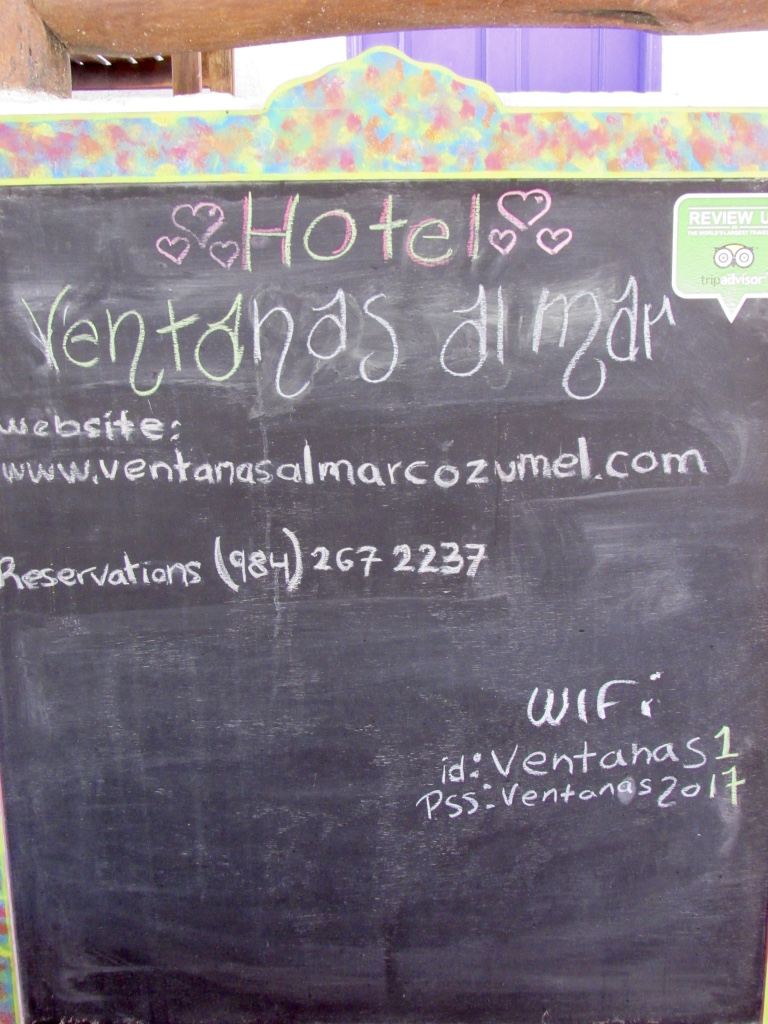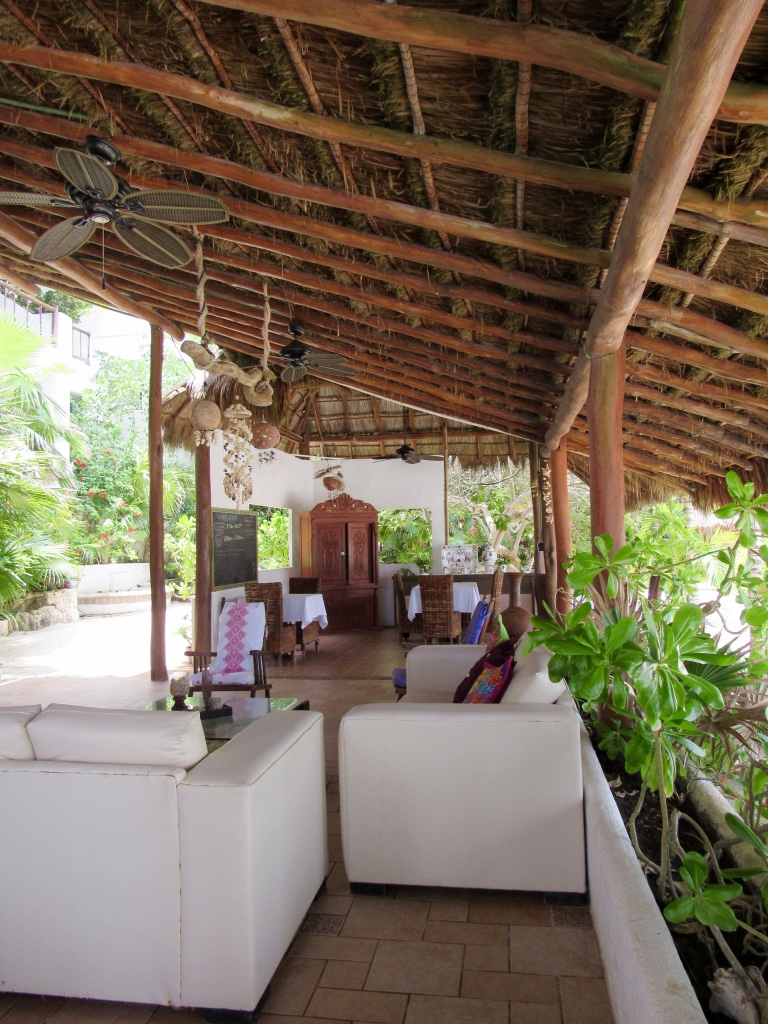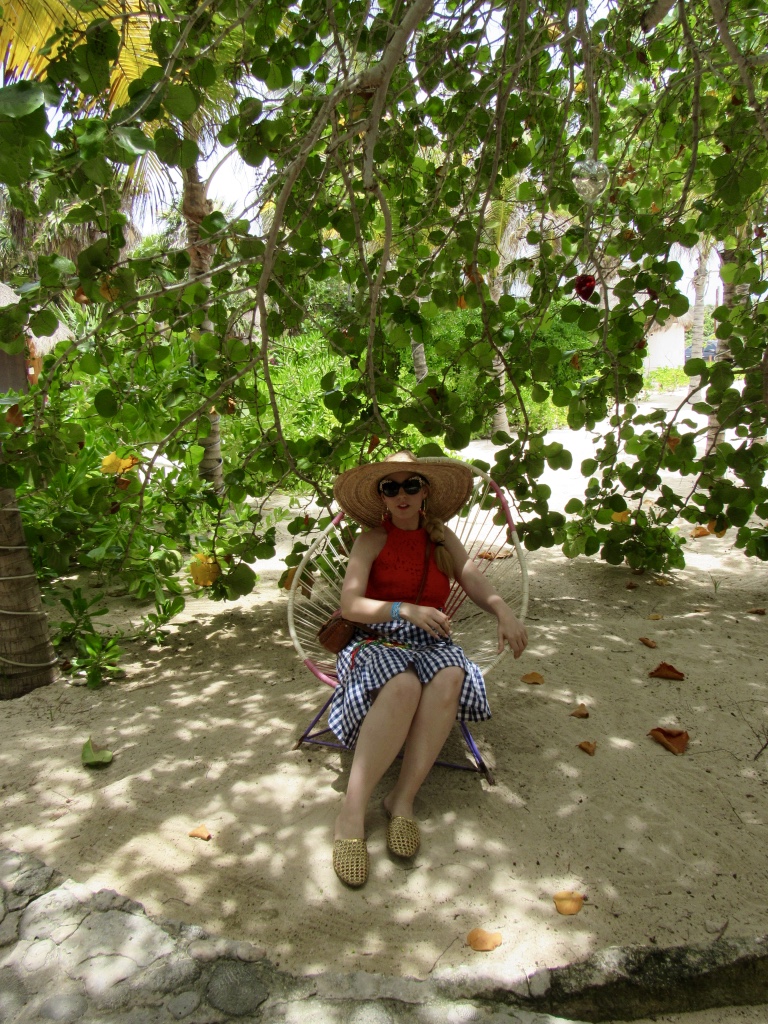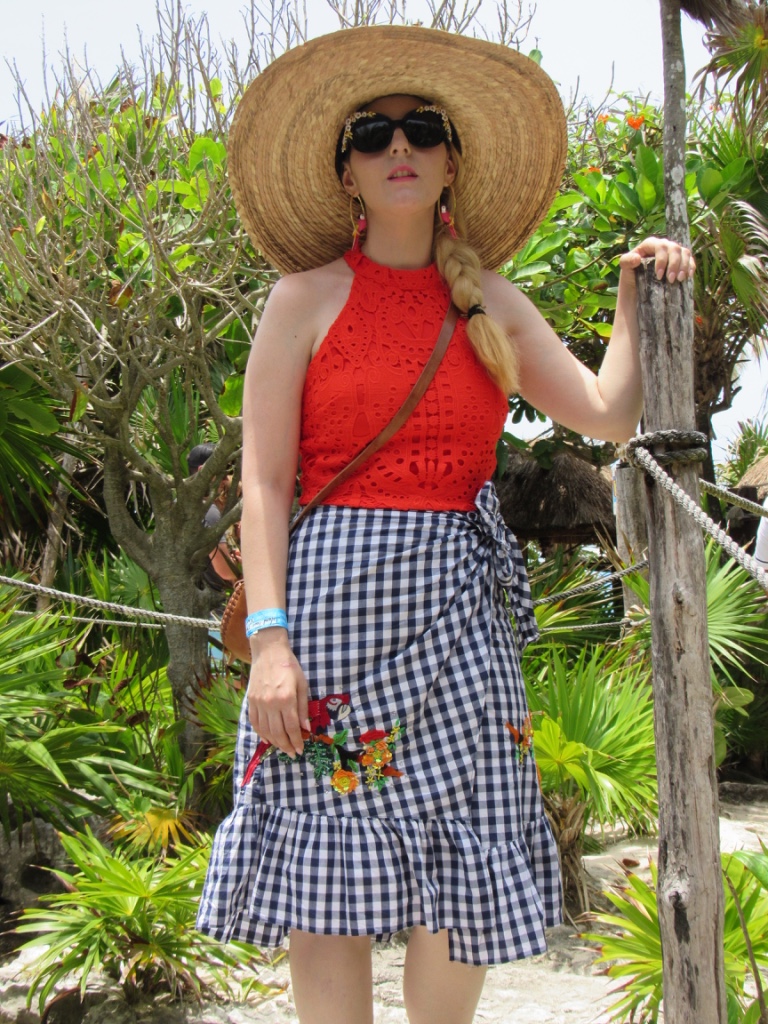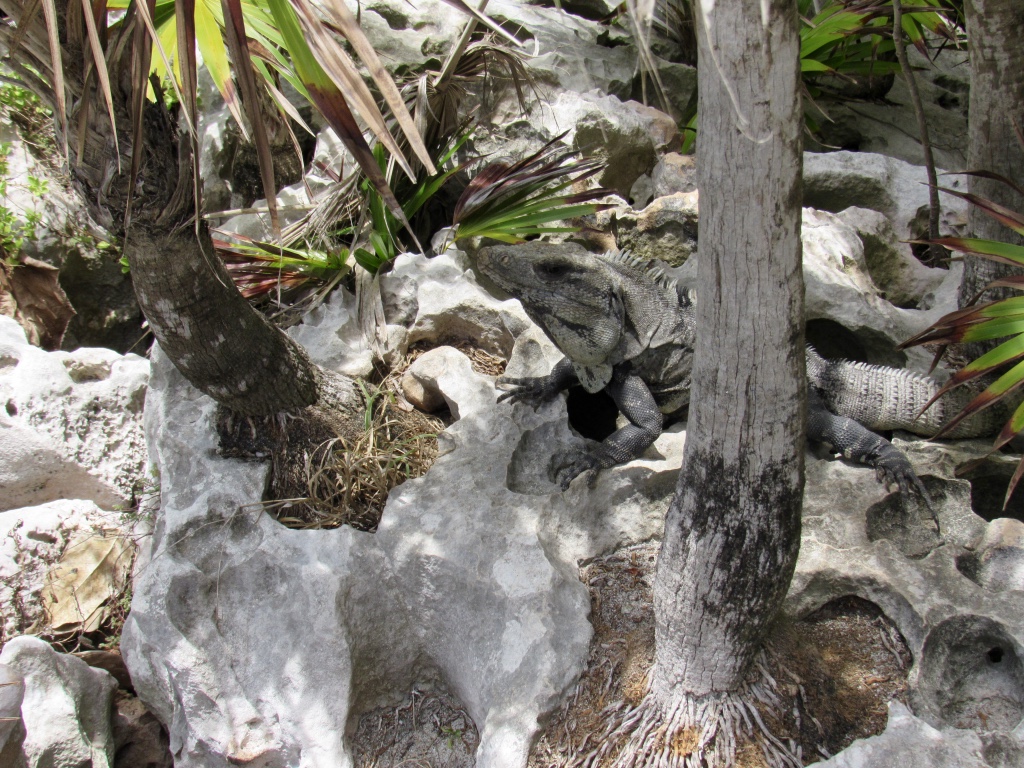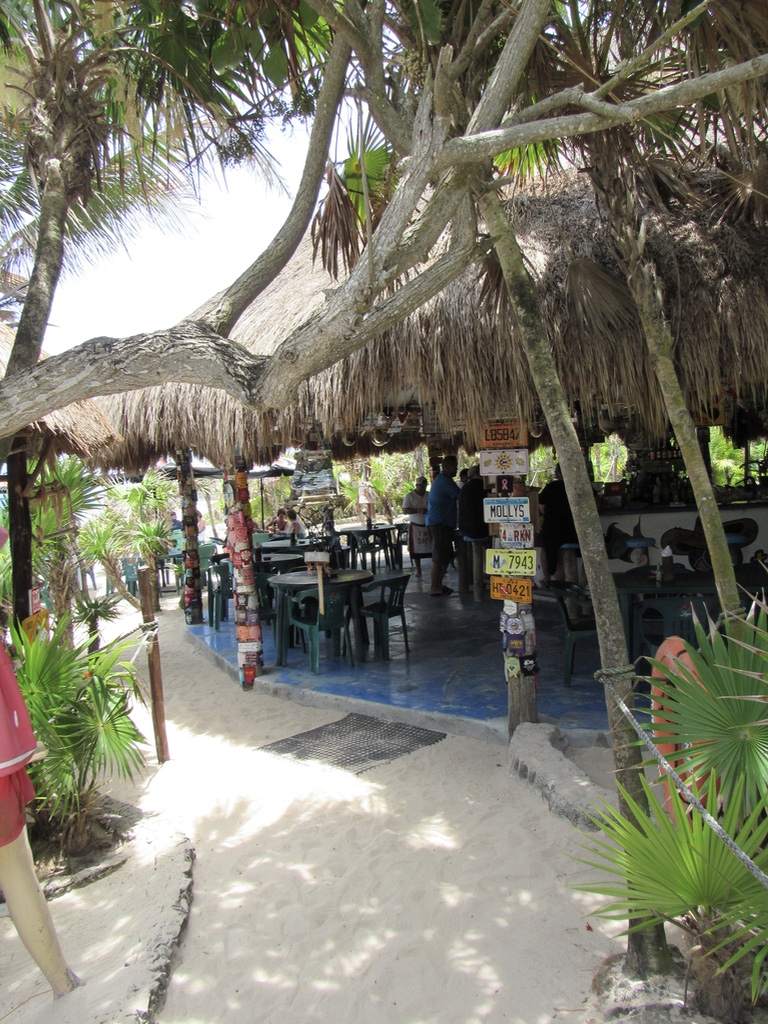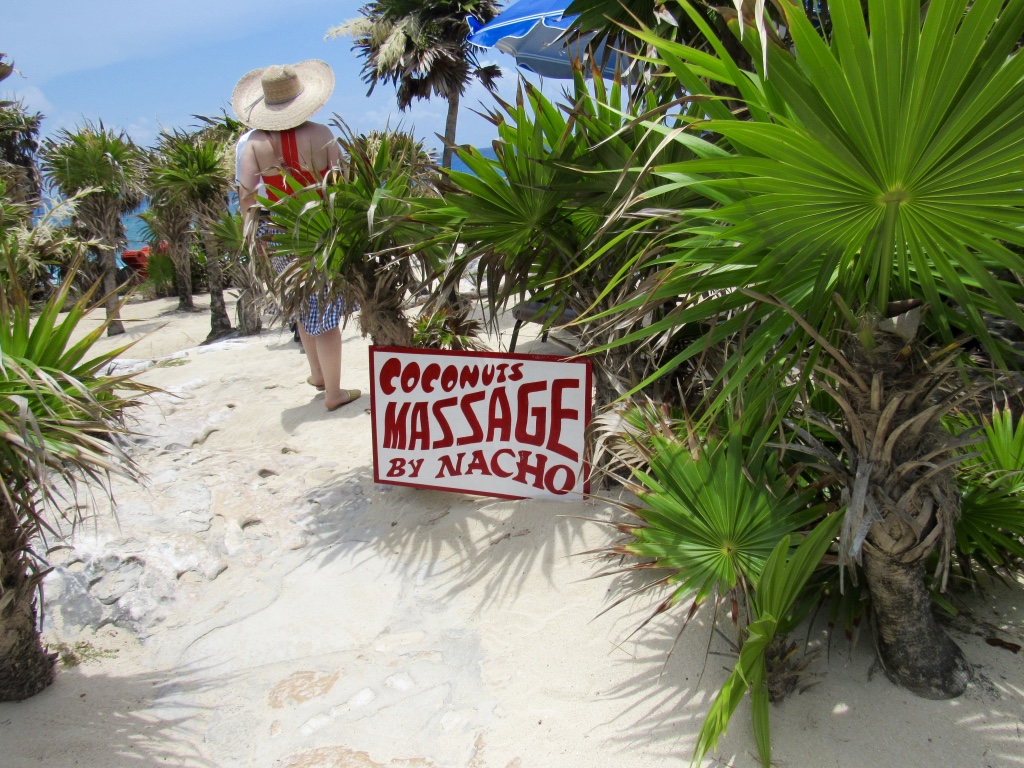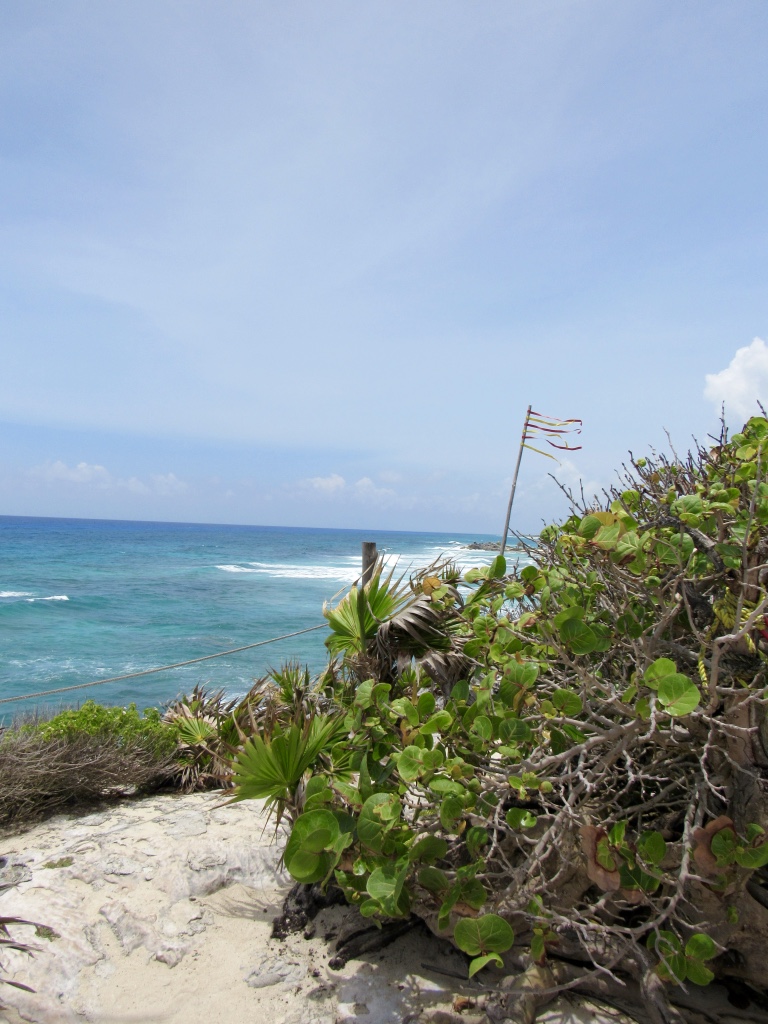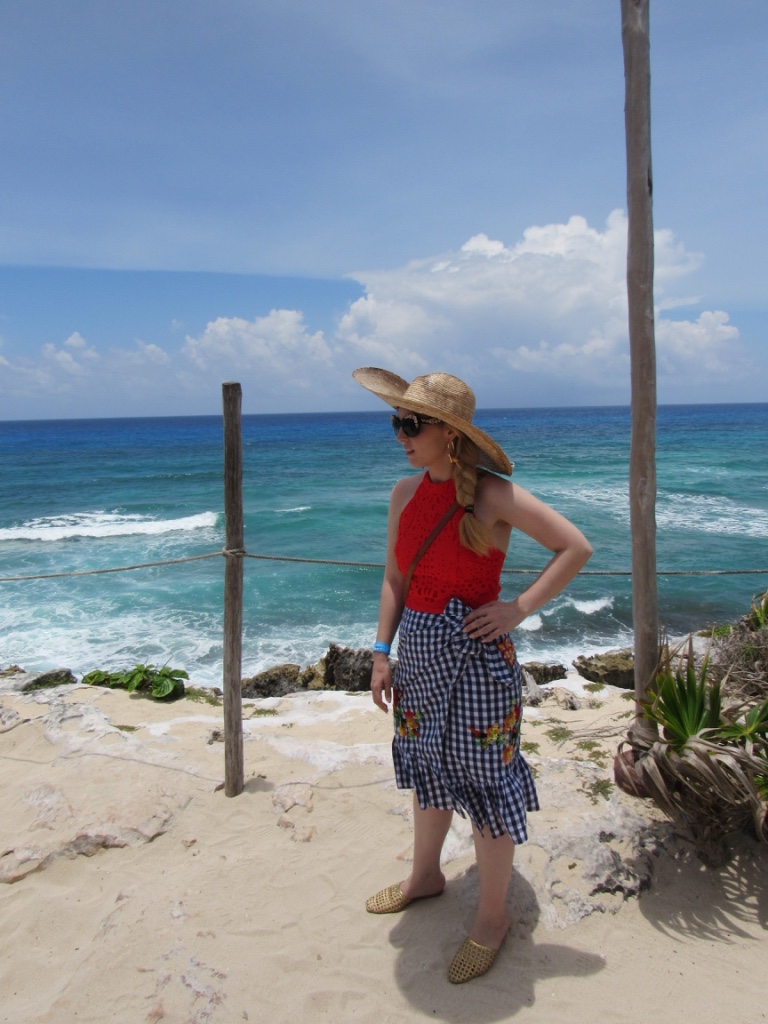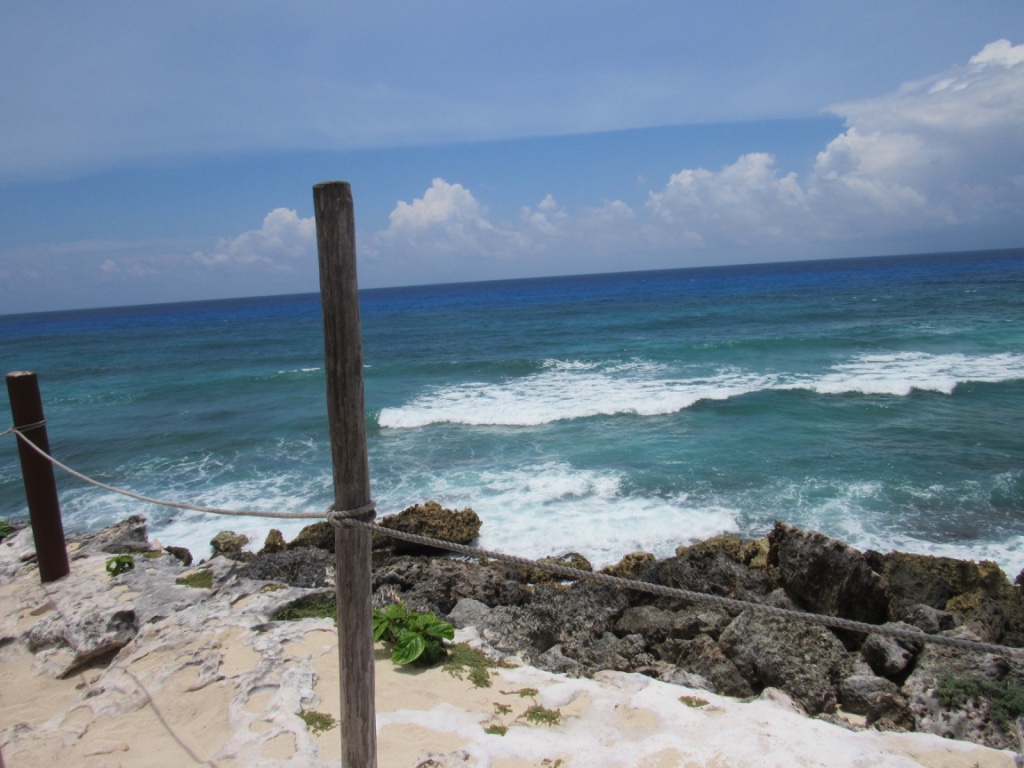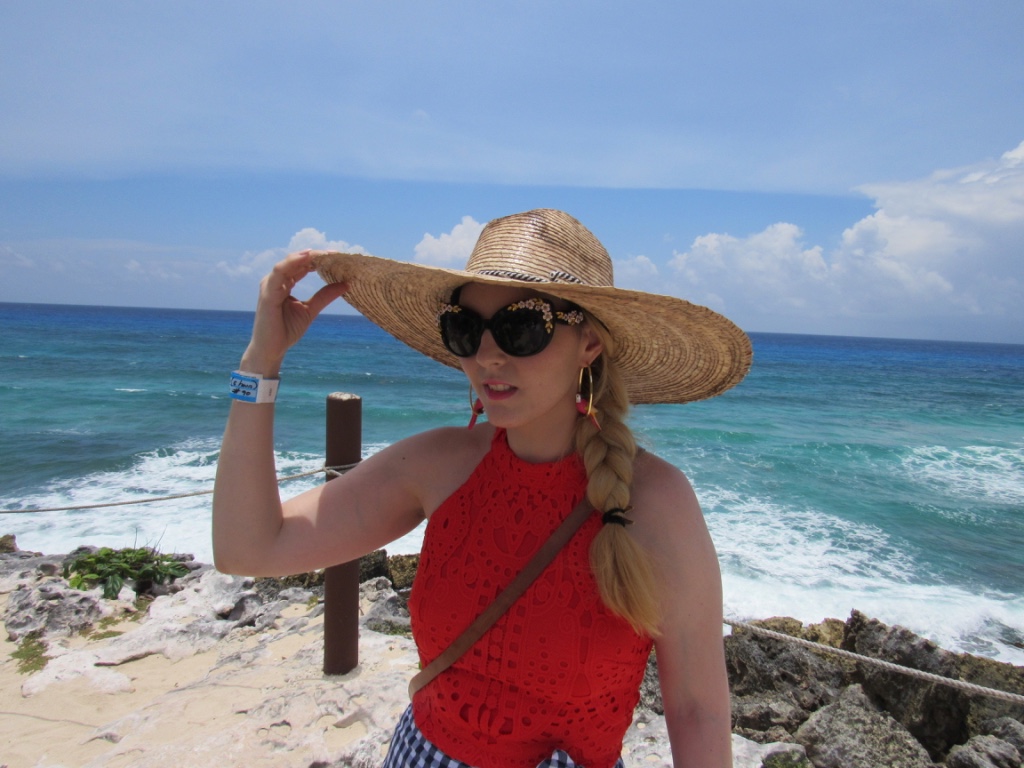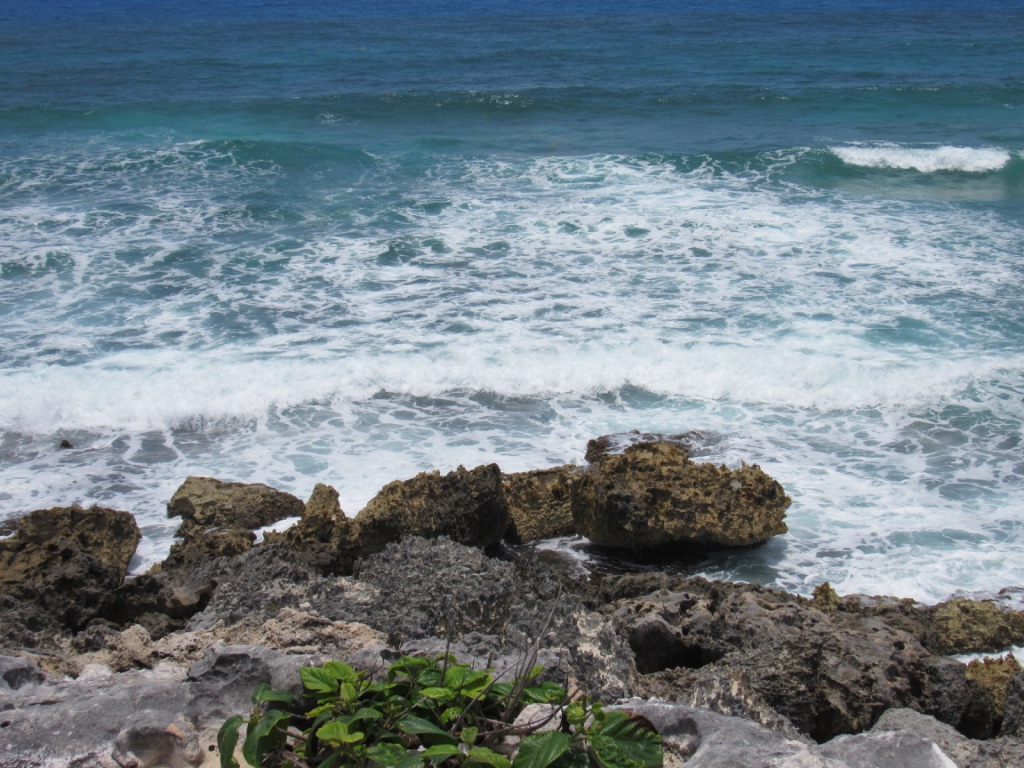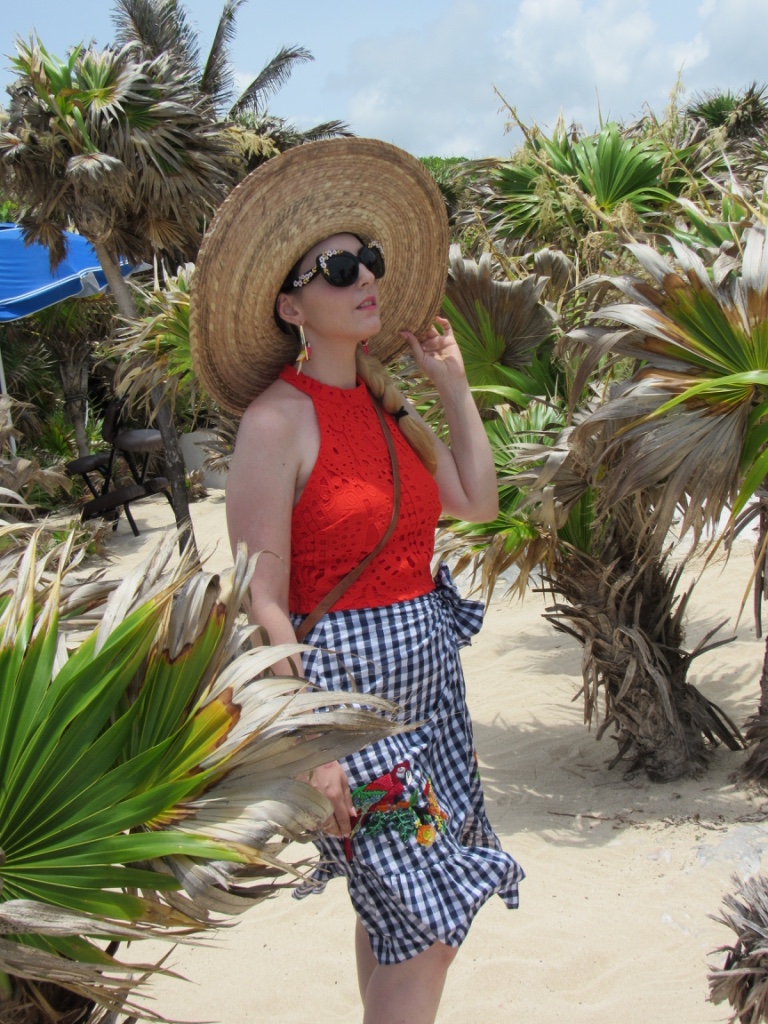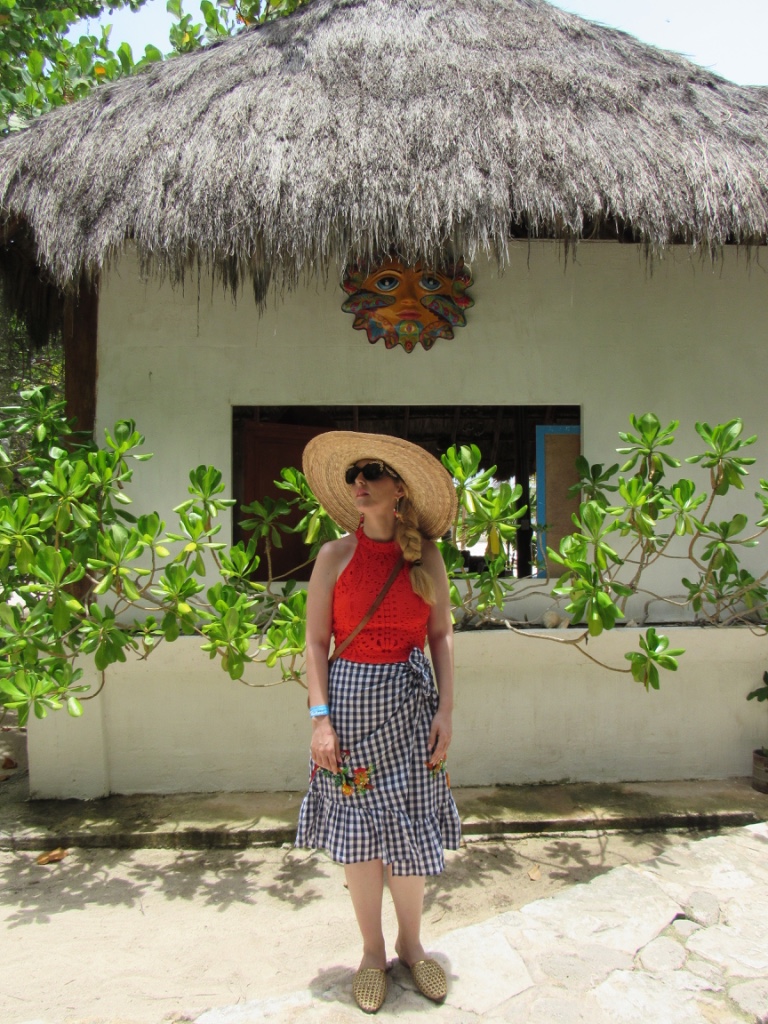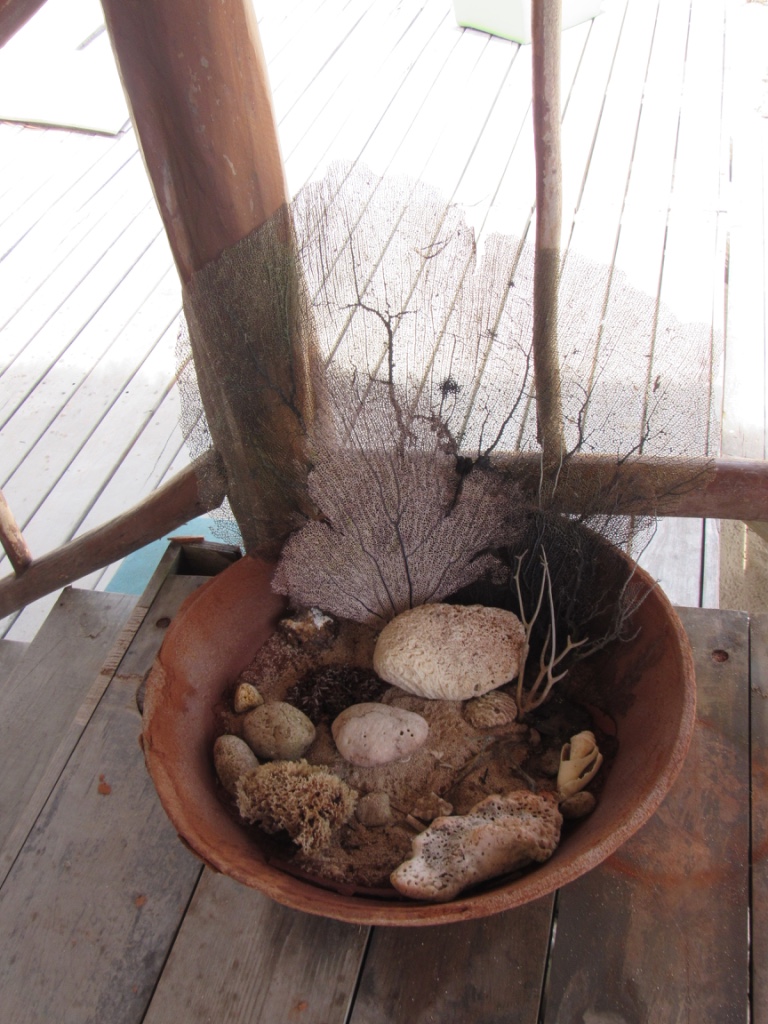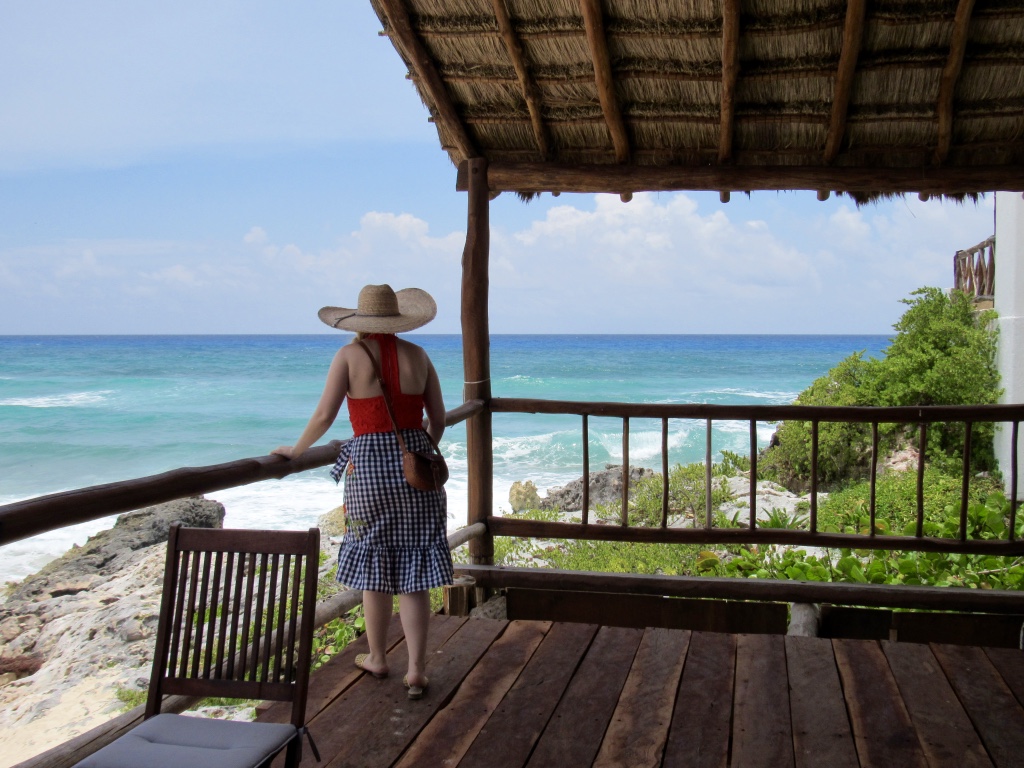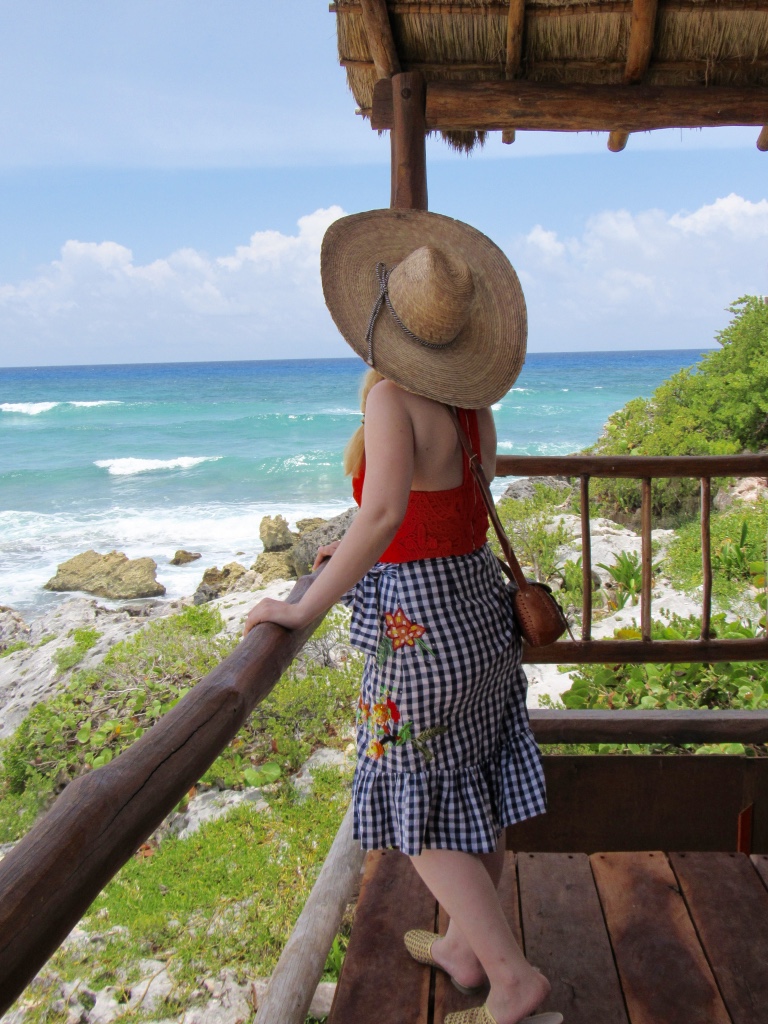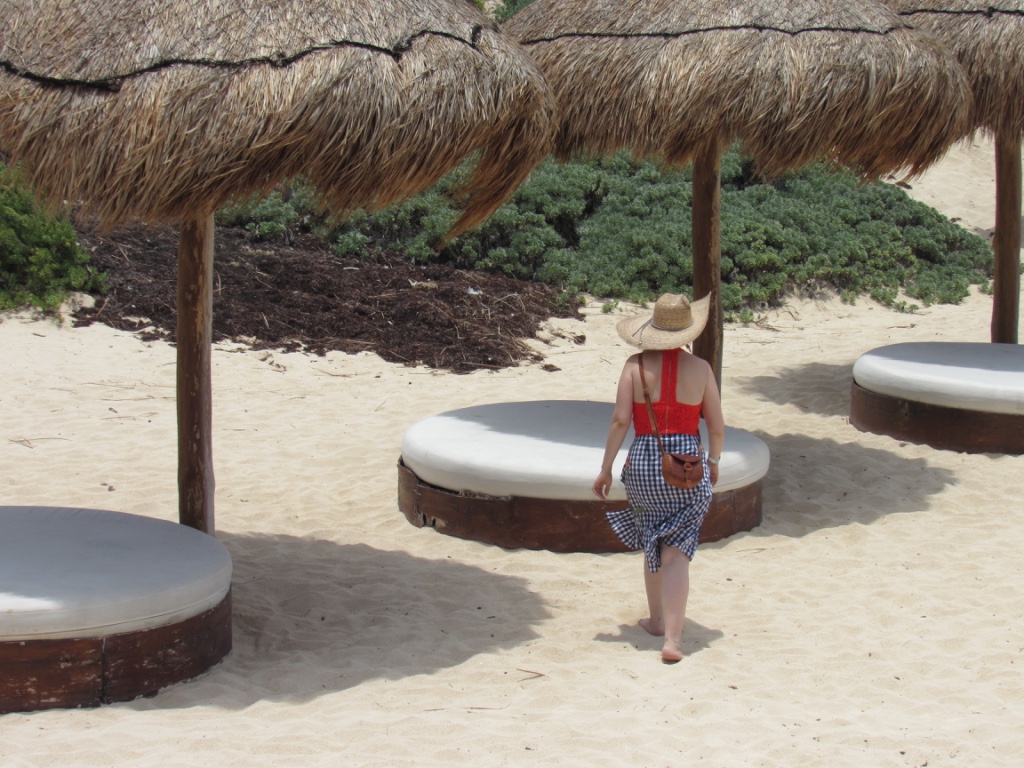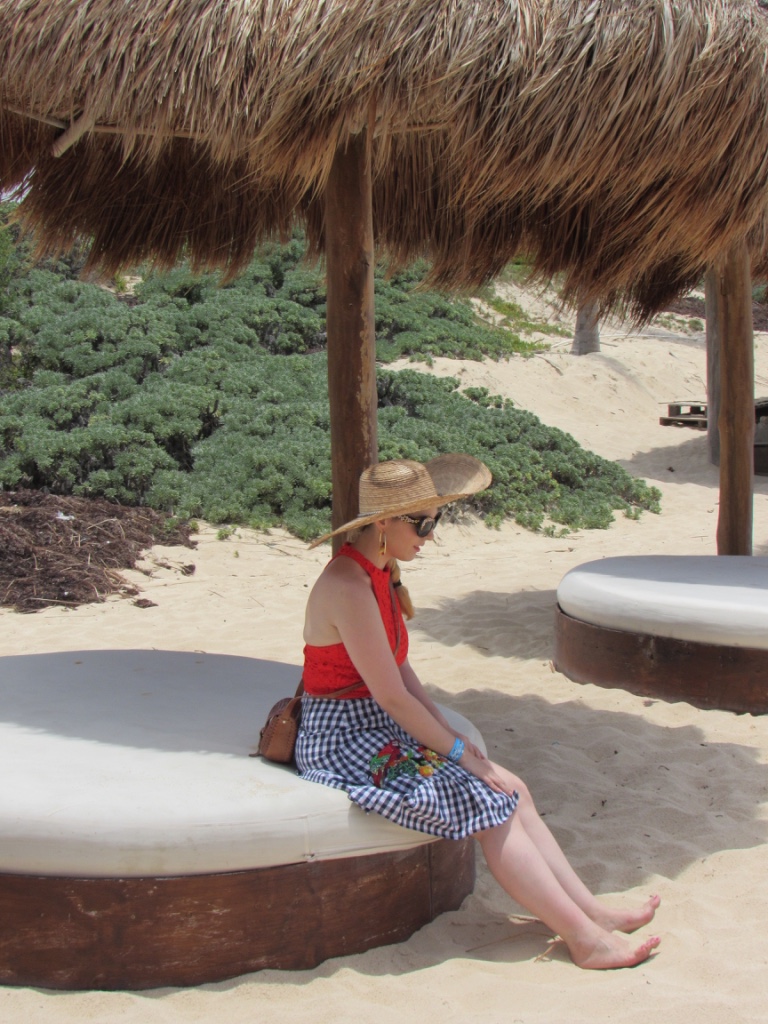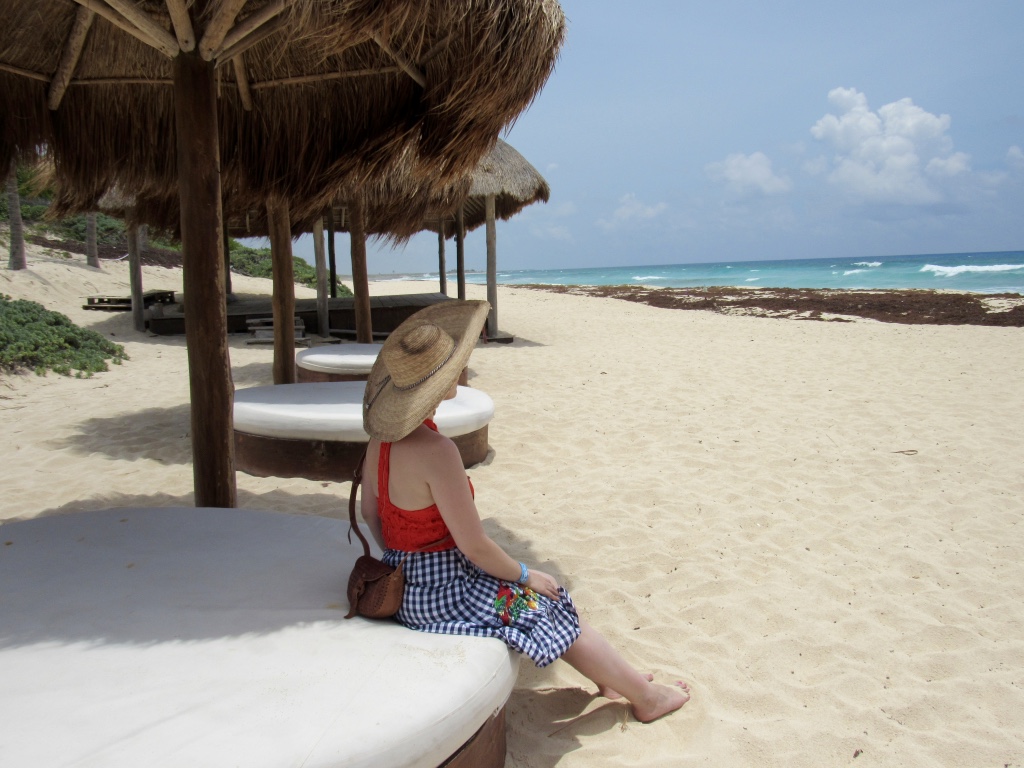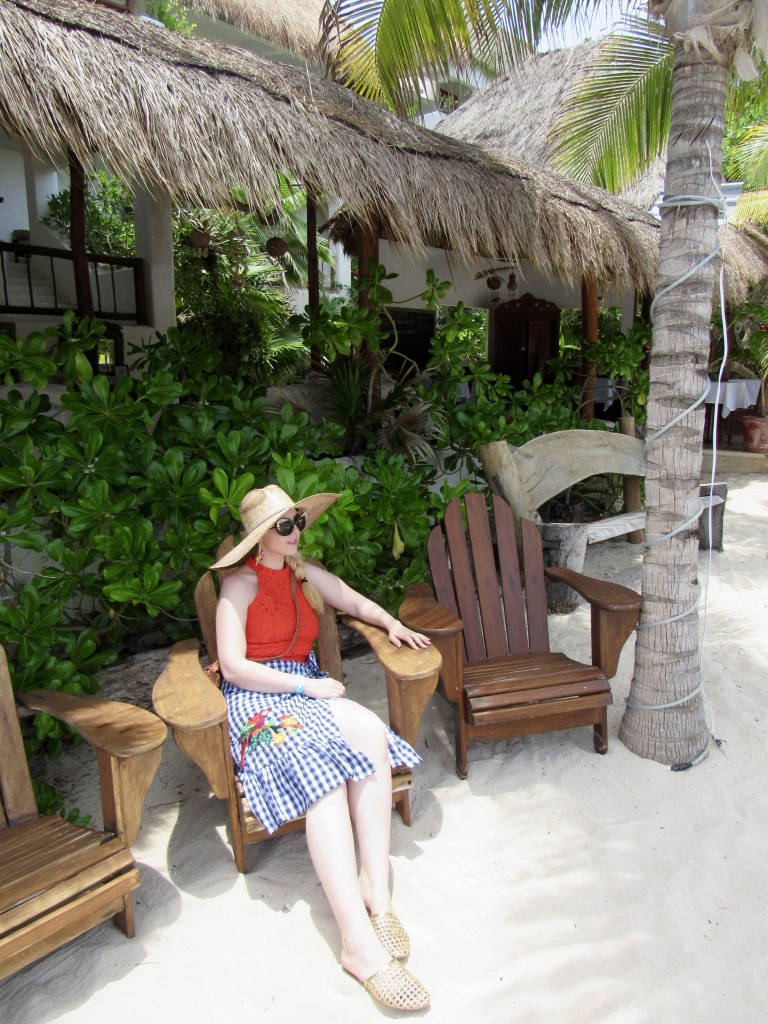 Our final stop of the tour was the El Mirador lookout where you can climb an arch that the sea has carved out of rock for a gorgeous view above the sea spray. Each painful stab of jagged rock to my soles was entirely worth it when I landed my hands on the Mexican flag atop this treacherous formation. The fumble down the side of the arch was my punishment for not wearing proper footwear or attire for the journey. It was here that I purchased a necklace made of black coral. Cozumel is one of the only places you can purchase this coral legally. With Javier's guidance I was taken to a legitimate dealer who assured me the coral was collected from remnants of the black coral that broke off during storms and never harvested directly from the endangered species. I completely trusted our tour guide and made the purchase as I knew it would be a once in a lifetime opportunity.